Top Real Estate Headlines In 2021
With several days to the end of 2021, the world is readapting to the Covid 19 pandemic. The virus has wrought enormous personal, economic, and social damages. It has caused a supply and demand shock to the real estate business. For some countries, it is causing a recession of indeterminate measure and severity. This cautious return to normalcy has manifested a lot of heroes and zeros in real estate. In this article, we'll look at the top 10 real estate trends and stories of 2021 :
1)

Better.com CEO fires 900 employees over Zoom
Vishal Garg of Better.com made headlines in the latest real estate news when he fired more than 10% of his staff in a viral Zoom video, more than 900 employees.
"If you're on this call, you are part of the unlucky group that is being laid off," Garg said on the call, a recording of which was viewed by CNN Business. "Your employment here is terminated effective immediately."
More shockingly, he reportedly called Howard Newman of investment firm Pine Brook Capital Partners "sewage," an "ingrate and a thug," amongst other things. These comments follow Garg's discussion with investors about going public without a public offering. 
2)

Zillow to exit its home buying business
News reports that Zillow is leaving the buying and reselling business. It will shut down its Zillow Offers division and lay off 25% of its staff, eliminating 2,000 jobs.
The company has said it has a write-down of more than $540 million due to its exit from the venture. 
Last month, the company reported it was stopping new purchases of homes due to supply chain disruptions. The labor shortage was causing it to get backlogged on the houses it was renovating and preparing for sale. 
3) Lumber and building costs soar in 2021
This year, the trend is that the home sales market showed supply and affordability struggles. A lack of inventory continues to be the main reason why overall home sales decline, but falling affordability is squeezing first-time buyers out of the market. Chuck Fowke, chairman of the National Association of Home Builders, has called for more help from policymakers to improve supply chains to protect housing affordability.   
4) National Rent Growth Hits Double-Digits
 Statistics show that  U.S. median rental price shot up 11.5% year-over-year in August. The average rental price is now $1,607 per month. Here is the lowdown:
– Two-bedroom (+12.3%) and one-bedroom (+11.6%) rents posted double-digit gains over last year
 -Studio rents rose 8.3% year-over-year in August
– Annual rent growth hits double-digits in 28 of the 50 largest U.S. metros. Secondary metros like Tampa (+30.6%) and Riverside, Calif. (+28.6%) continue to skyrocket.
– For four cities, rents still lag behind historical peaks. All of which are tech cities: New York, Boston, San Francisco, and San Jose.
5) Housing Affordability Hits Its Lowest Point in 13 Years
Low mortgage rates have offset rising home prices so far. However, according to the news, 75% of U.S. counties are now less affordable than their historical average. This rate is the worst since 2008. 430 out of 572 counties are less affordable compared to their past standards. Middle national home price increased by 18% from the last year to about $315,000. 
6) Boom vs. Bubble
Interestingly enough,  CNB  reports that the U.S. housing market has benefited from the Covid-19 pandemic. The median price for an existing home reached over $363,000 in June 2021, a 23.4% year-over-year increase. This dramatic acceleration means houses are now highly valued compared to pre-pandemic prices. 
7) Inventory hits the lowest level
Ever-tightening housing inventory as reported and steady demand mean median home sale prices have hit a new all-time up of $360,375. This increase marks a 14% year-over-year increase and a 31% increase from 2019. 
In addition, 43% of homes sold during this period were sold over list price, with the average sale-to-list price ratio coming in at 100.5%.
Experts attribute this growth to low housing inventory and steady mortgage rates. As global interest rates continue to fall, mortgage rates will also decline. A proportional increase in competition and home prices will follow. 
8)

Senate confirms Rohit Chopra to lead the CFPB
 The Senate approved President Joe Biden's pick to run the Consumer Financial Protection Bureau(CFPB). Rohit Chopra has a solid record. He was there at the bureau's beginnings and held several high-ranking positions at CFPB during the Obama administration. It is said that with this appointment, the bureau brings back an aggressive watchdog approach to the housing market. This news may bring more restrictions to cool down the currently overheated housing market. 
9) PropLogix Secures Strategic Investment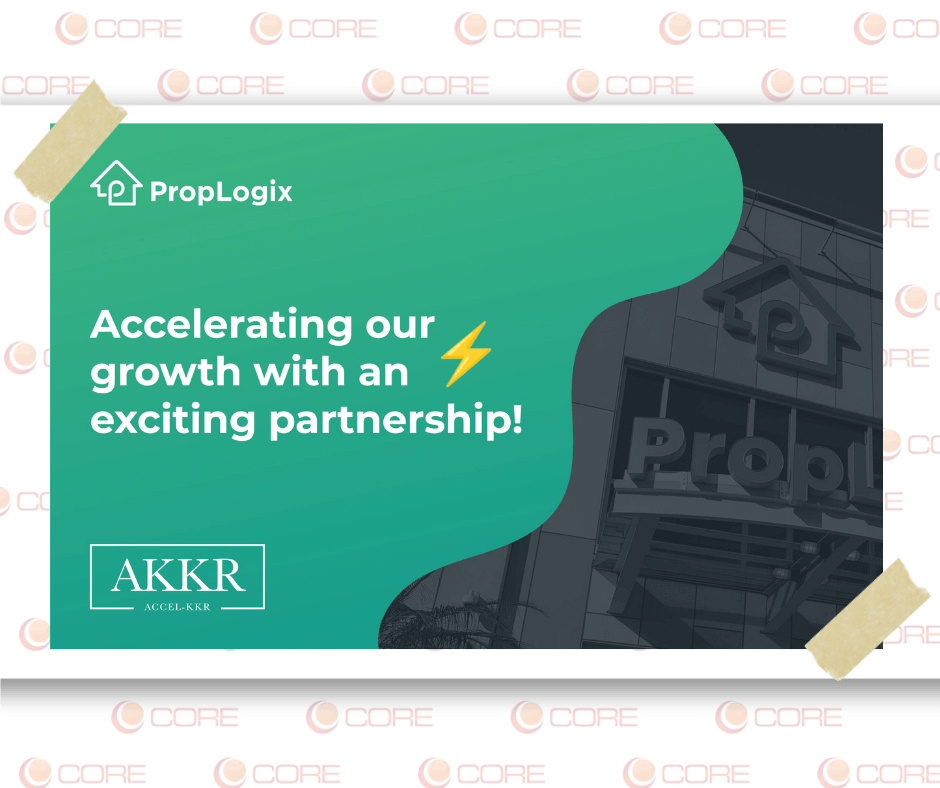 PropLogix, which offers comprehensive services including property intelligence and closing solution, has just secured an investment from Accel-KKR. With this investment from the private equity firm, the company can accelerate market expansion plans. This investment means more value to its target market: the title agents, underwriters, and home buyers and sellers who rely on their information. 
10) Cloudstar Ransomware Attack
Last but not least, the real estate industry also needs to be warned of ransomware attacks. Cloudstar provides support to more than 42,000 title and settlement professionals throughout the U.S. but had to pause its services when its servers were hacked by ransomware.
The pause in their services meant customers could not carry out property closings. This attack affected the property market as real estate businesses scrambled to beef up their cybersecurity defenses. 
Our top 10 real estate stories of 2021 show a year of an increasingly competitive and innovative market, soaring home prices, low inventory, shocking cybercrime attacks, and an ever-changing real estate landscape.